Friday, May 19, 2023, 9:00 – 11:30 am, Jasmine/Palm
Organizer: Dr. Sophie Kenny, Staff Scientist at VPixx Technologies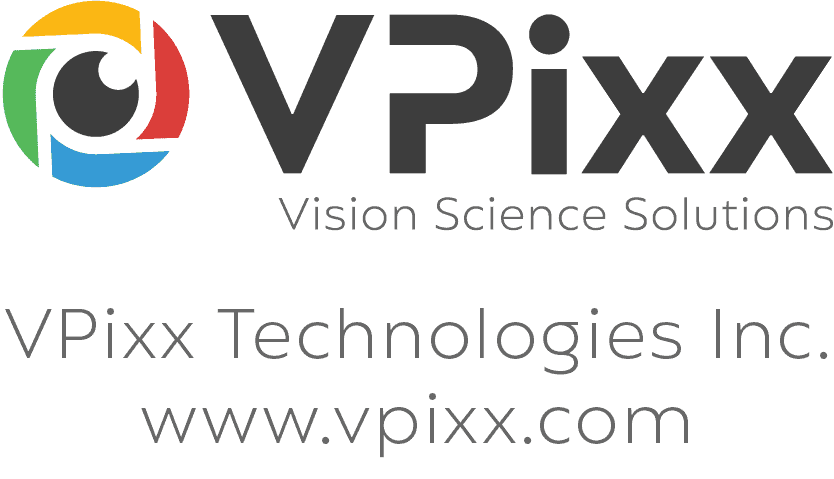 While most vision researchers use flat-panel displays for their experiments, many also use projection systems due to their extensive range of potential applications. Projectors can be a practical solution for environments sensitive to magnetic fields (fMRI, MEG, OPM), produce a wide range of image sizes, and can often implement otherwise impossible research protocols.
The flip side of this flexibility is that few projector installations are alike, and this variability has consequences. Choices of model, manufacturer, imaging technology, projection screens, and even the equipment and observer's relative positions can influence the final appearance of stimuli or introduce artifacts. However, published papers rarely include the information that the reader or editor requires to judge whether artifacts are likely to be present and whether they might be significant enough to influence the interpretation of results.
In this educational session, we will present various research applications of projector displays and outline the consequences different choices may have on spatial uniformity, image content, brightness and contrast, stereo crosstalk, and more. Throughout the presentation, we will share guidelines to help researchers navigate the process of installing a new projector-based psychophysics laboratory, characterize current setups, and compare data collected across research laboratories and environments.
To help us plan this event, please send an email to signal your interest to
VPixx is a privately held company serving the vision research community by developing innovative hardware and software tools for vision scientists (http://www.vpixx.com). For more general educational content, visit the VPixx Online Classroom and Library (VOCAL): www.vpixx.com/vocal