Each year, VSS solicits its membership to submit creative visual images related to the field of vision science, the Society, or the VSS meeting. There are two competitions, Program Cover and Website Banner Competition and the T-Shirt Design Competition. Winning graphic images are featured on the program, abstracts book, signage, and t-shirts.
The Vision Sciences Society is pleased to recognize Wei Hau ("Danny") Lew, June Kim, and Deyue Yu as the winners of the 2022 Graphics Competition.
Program Cover and Website Banner Competition
Winner: Wei Hau ("Danny") Lew, University of Houston College of Optometry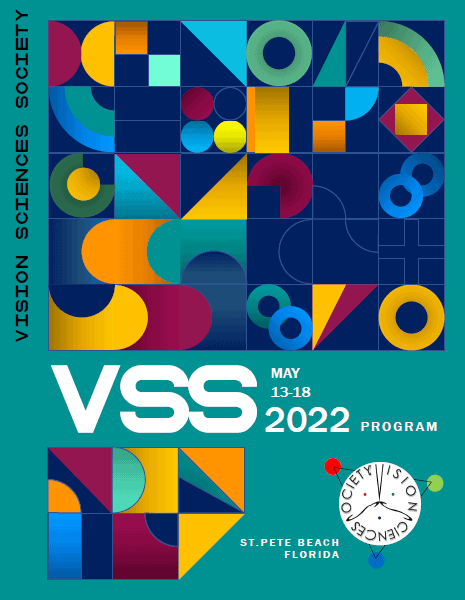 All the Shapes and Colors: This design inspired by Bauhaus art uses only basic shapes and colors as an abstract representation of human visual perception. The color shades give an illusion of depth, and lighting to represent the beginning of virtual reality in modern theories of vision. In the program cover, the design also includes sea waves to celebrate in-person VSS once again on the beautiful beach in Florida.
T-Shirt Design Competition
Winner: June Hee Kim, Laboratory of Brain and Cognition, National Institute of Mental Health, NIH, Bethesda, Maryland, United States of America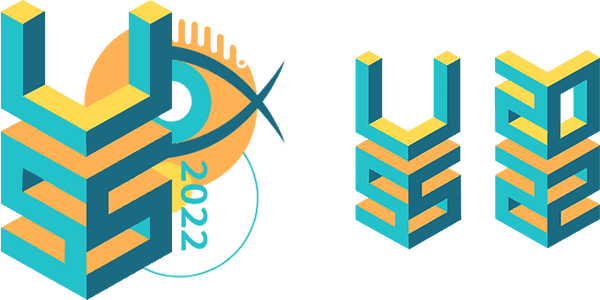 The t-shirt design consists of an isometric illustration of VSS and a simplified eye drawing to represent the versatility of human visual processing. Depending on the viewer's perspective (identified with different colors), one can easily recognize letters VSS or see random polygons. The cubic objects were placed in a way to provide various perspectives one can take when viewing and hopefully to spark interest in exploring different views. What to make of these objects relies on our visual system, and it is fascinating how it interprets information to form a meaningful representation of our surroundings.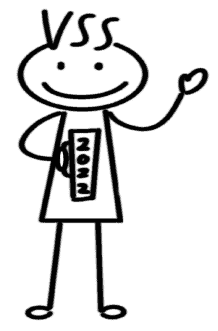 Water Bottle Design
Winner: Deyue Yu, Ohio State University
This image was submitted to the T-Shirt Design Competition. Although it did not win the t-shirt competition, the review committee loved it and thought that it would be a great design for this year's water bottles, so an additional winner was added to this year's competition.