Sunday, May 23, 2021, 3:30 – 5:30 PM EDT
Organizers: Kevin Lande, York University; Chaz Firestone, Johns Hopkins University
Speakers: Ned Block, Silver Professor of Philosophy, Psychology and Neural Science, NYU; Jessie Munton, Lecturer in Philosophy, University of Cambridge; E.J. Green, Assistant Professor and Class of 1948 Career Development Chair in the Department of Linguistics and Philosophy, MIT; and a slate of invited vision scientists who will facilitate the discussion.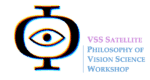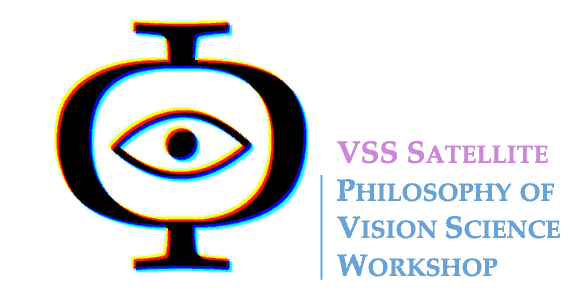 The past decade has seen a resurgence of interest in the intersection between vision science and the philosophy of perception. But opportunities for conversation between vision scientists and philosophers are still hard to come by. The phiVIS workshop is a forum for promoting and expanding this interdisciplinary dialogue. Philosophers of perception can capitalize on the experimental knowledge of working vision scientists, while vision scientists can take advantage of the opportunity to connect their research to long-standing philosophical questions. Short talks by philosophers of perception that engage with the latest research in vision science will be followed by discussion with a slate of vision scientists, on topics such as probabilistic representation in perception, perceptual constancy, amodal completion, multisensory perception, visual adaptation, and much else. This event is supported by York University's Vision: Science to Applications (VISTA) program and Centre for Vision Research, as well as the Johns Hopkins University Vision Sciences Group.
To register and to learn more about our speakers and our mission, visit: www.phivis.org.