Saturday, May 22, 2021, 9:15 – 10:15 AM EDT
Organizer: Dr. Sam Hutton, SR Research Ltd
Speaker: Dr. Sam Hutton, SR Research Ltd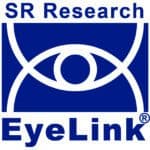 Understanding the key determinants of eye tracking data quality is critical for researchers who want to maximize their ability to detect significant effects in gaze metrics and generate and report high quality, replicable data. However, the topic is something of a terminological minefield, with concepts such as "noise" and "resolution" being used to mean different things by different researchers and manufacturers. In this Satellite Event, SR Research staff will discuss the key determinants of eye tracking data quality, and provide clear instructions for how critical data quality metrics such as accuracy and precision can be derived from EyeLink data. The workshop will also describe a range of tips and tricks that attendees can use to ensure they maximize data quality in their own EyeLink systems – from optimizing camera and participant set-up, to choosing the most appropriate calibration model. The overall aim of the event is to provide EyeLink users with the tools they need to measure and report eye tracking data quality, and to help them ensure that they are using their equipment optimally.
The following SR Research Webinar contains some useful background information: How EyeLinks Work.
For a list of other webinars and many other useful learning resources, please visit the SR Research Support Forum or the Learning Resources page on our website.